Tour Description
Meet our friendly huskies and take a walk through the forest, pulled by one of them.
You will be teamed up with a husky matching your body strength.
You will wear a comfortable padded belt (provided by me) and the husky will be attached to the belt with a leash. The dog will pull you as you walk.
This tour does not require a fitness level but you should have a normal health condition.
The walk (5 km) starts on a gravel road and continues on a forest path along the river Torne.
Halfway through the walk, we will take a break and we will serve you some beverage and some cookies.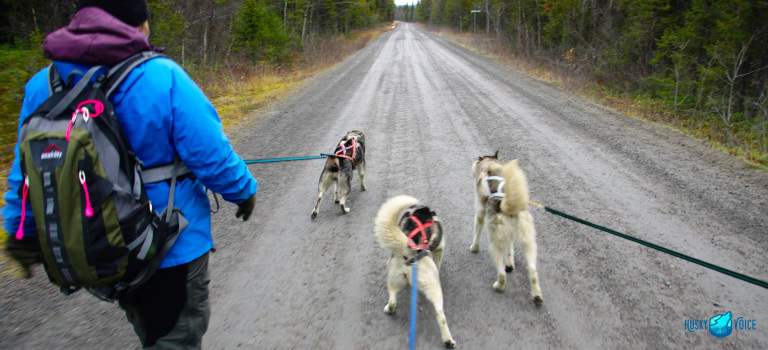 Tour Highlights
Tour from June to October
Duration: about 3 hours (transfer included)
Starting time: 10.00 am/3.00 pm (booking in advance only)
4 guests maximum per tour
Free for children under 12 years old
Know before you go
This tour requires a normal health condition.
Children under 10 years will not be attached to a dog, but they will hold a husky on a leash.
Tour includes
Cookies and a beverage
Equipment: Rubber boots and rain jacket if needed
Pick-up /drop-off from hotels & airbnb (please check with us)
Services
Free for children under 12 years old

No cancellation fee (Let me know ASAP in case of cancellation)

Payments on the day of the tour: by card / by cash (SEK)
Tour overview
Price

750 kr

Type

Summer

Durations

3 hours
Related Tours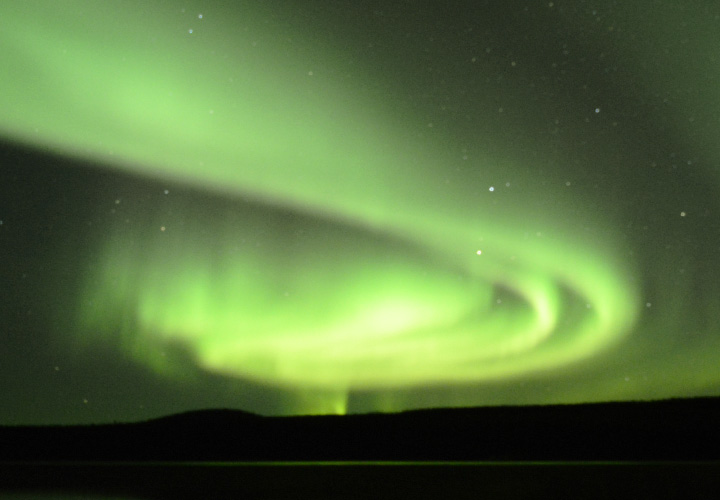 3 hours
Autumn is a great time to observe the northern lights before the snow comes. While waiting for the lights to appear, we might ear the ice "talking".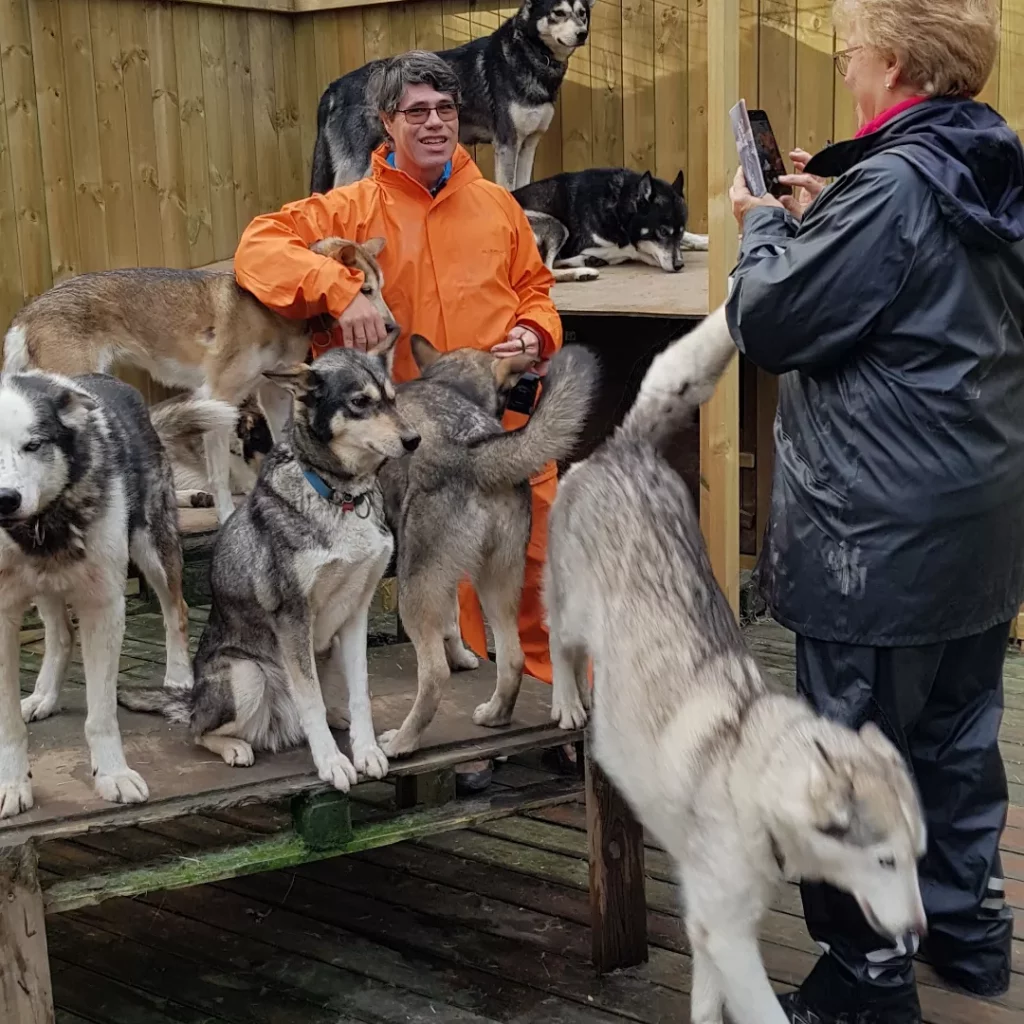 2 hours
Meet our fluffy friends. Guided kennel visit (+ transfer time) during which you can cuddle the younger and older dogs. You will…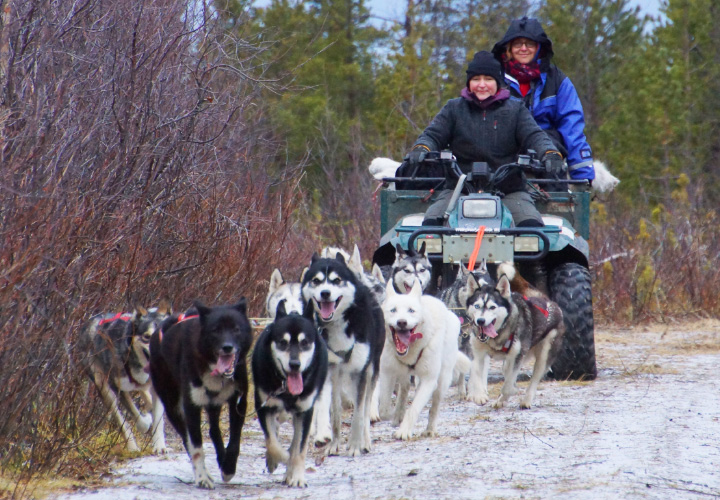 3 hours
Participate to the autumn training of our sled dogs. Help us preparing the dogs and sit on a quad driven by your guide.